Mastering Your Google Business Profile: How to Edit Services
If you run a services-based business, listing your offerings on your Google Business Profile (GBP) is essential. It simplifies the process for potential customers to determine whether you provide the services they need. In this guide, we'll walk you through the steps to edit your services on your GBP.
Services are grouped within your primary and additional categories. For optimal category selection, it's advisable to research your competitors' GBP listings. This can affirm your choices and provide fresh ideas for other category options to consider.
GBP plays a vital role in enhancing your local SEO.
Therefore, dedicating time to creating captivating service descriptions is a valuable investment. The service description field allows a maximum of 300 characters, so be sure to incorporate relevant keywords into your 'service' description.
How to Edit Services on Your Business Profile:
Access your GBP.

Locate your services:

For Google Search, choose "Edit services."

For Google Maps, go to "Edit Profile" > "Services."

Select the service you wish to edit.

The 'Service' field permits a maximum of 120 characters.

Choose from the 'Price' dropdown options: No price, Free, Fixed, and From.

The 'Service' description has a maximum of 300 characters.
Google often suggests services based on feedback from users and other sources. These suggestions are highlighted as shown in the screenshot below. It's important to review them for accuracy and manually remove any service suggestions that don't align with your business. To simplify this process, we recommend maintaining a 'services' master spreadsheet. Below this paragraph is a screenshot showing the columns as a reference. Furthermore, this spreadsheet is a lifesaver if you accidentally remove a service!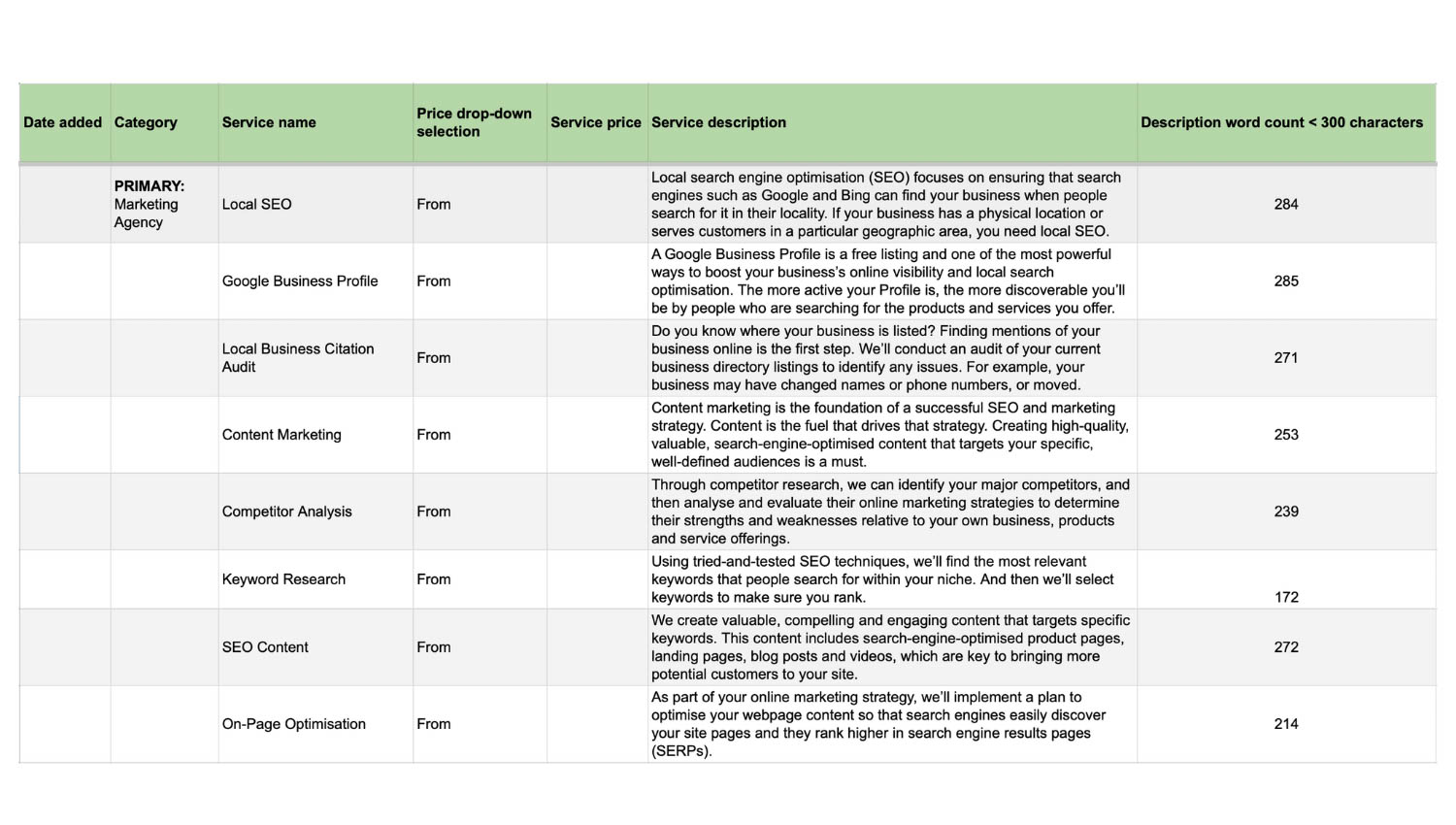 Once you've made the necessary edits to your services, click the 'save' button. Google suggests it may take up to a day for changes to be published, but in our experience, the approval turnaround time is often much quicker.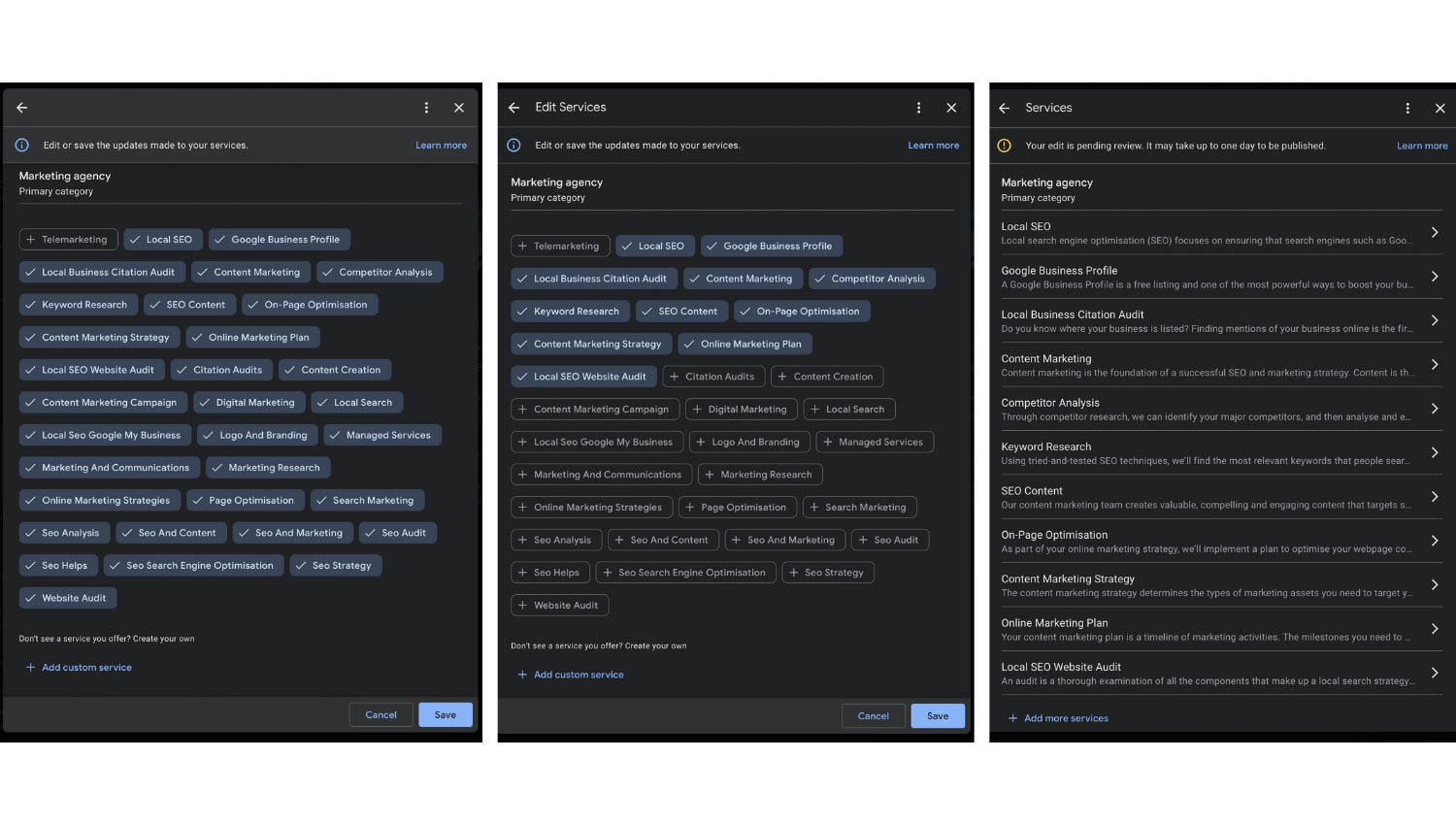 The final step is to ensure that your services are optimized for mobile users. You'll find the 'SERVICES' tab on the GBP dashboard, situated between 'PRODUCTS' and 'REVIEWS.'
If you're a small business owner in retail, hospitality, or services, and you'd like to set up and manage your Google Business Profile, this link provides an overview of GBP's business solutions.
Alternatively, as a trusted GBP partner, we welcome your questions about how we can best meet your business's local search needs. Contact us today!
Citations:
All images/screen captures in this blog post article made by the author, as of October 2023.