local seo services
Strike a bull's eye in your target market with local SEO, Google Business Profile and citations
Target your local audience
Increase your online presence with local SEO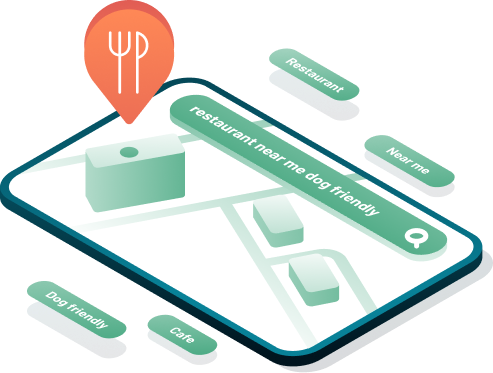 Local search engine optimisation (SEO) focuses on ensuring that search engines such as Google and Bing can find your business when people search for it in their locality.
If your business has a physical location or serves customers in a particular geographic area, you need local SEO.
For small businesses trying to gain more customers or get more traffic into your physical location, visibility is the name of the game.
You want:
your business to show up in 'nearby' searches
to make sure search engines can find you where your customers are
to drive more in-store traffic.
Helps potential customers discover your business
Provides potential customers with the information they want—when they want it
Empowers potential customers to take action
Drives people's decisions in favour of your business
By investing in local SEO, you're putting your business on the radar of people who are your ideal customers and who are ready to make purchasing decisions quickly.
google my business services
Google Business Profile is essential to a successful local marketing strategy
A Google Business Profile (GBP) is a free listing and one of the most powerful ways to boost your business's online visibility and local search optimisation.
Your listing may be the first impression potential customers get of your business when they search on Google. An optimised Google Business Profile is an essential component of a successful local marketing strategy. The more active your Profile is, the more discoverable you'll be by people who are searching for the products and services you offer.
An optimised Google Business Profile provides online users with your operating hours, appointment schedules, health and safety attributes, latest news, special offers, upcoming events, questions and answers, photos, videos, customer reviews and more.
High-quality customer reviews help you stand out from your competition and have direct impact on your reputation, local rankings and overall sales. Businesses that have the highest ratings, the most reviews and timely responses from the business owner draw more people to them.
Maintaining your Google Business Profile isn't a set-and-forget activity; it requires attention and a bit of work.
Momentum Online's fully managed services for Google Business Profiles are perfect for busy business owners who understand the importance of visibility in search results and the need to stand out from the competition.
Our Google Business Profile services include:
listing optimisation
single- or multiple-location management
business information, operating hours and FAQ section updates
questions and answers management and monitoring
optimised post, photo and video publishing
customer review monitoring
monthly reporting and insights.
Momentum's local citation services to boost your local rankings include:
citation audits
local business listing citation clean-up
citation building in high-quality business directories.
Local Business Citation Services
Optimise local SEO with consistent business information and robust citations
A citation in local search marketing is any mention of your business on the web. It is any combination of your business name, phone number, address or postcode. Being consistent with your essential business information and having a strong citation profile are simple ways to optimise for local search engine optimisation (SEO).
Do you know where your business is listed?
Finding mentions of your business online is the first step. We'll conduct an audit of your current business directory listings to identify any issues.
For example, your business may have changed names or phone numbers, or moved.
If so, incorrect data about your business may be scattered across the web. This can harm your SEO rankings. The more accurate the citations your business has, the higher your chances are of having search engines recognise you as a reliable source.
Three ways citation building will benefit your business:
Local customers will be able to find your business online.
Business directory listings often show up in Google's organic results page.
Links in citation listings strengthen the association of your website with your name, address and phone number information.
Taking an active approach to managing your local search citations can give your business an extra edge in improving your business visibility in local search. The more citations you have in quality directories, the better.
we are often asked
Frequently asked questions
Your goals and objectives will be unique to your business. To best meet your digital marketing objectives, we build customised pricing and packages.
Yes! Your free Google Business Profile complements your website by adding more visibility on Google search and Google Maps. You can even add a link to your website on your profile.
If you suspect several inaccurate listings, duplicate listings, or both for your business, we strongly recommend our citation audit and clean-up service. This service allows us to comb through your listings in business directories, fix problematic ones and enhance others. 
Top Australian business directories for free listings include:
True Local, ShowMeLocal and White Pages.
Contact us today to discuss turning your Google Business Profile into a powerful tool for business growth.
Get In Touch